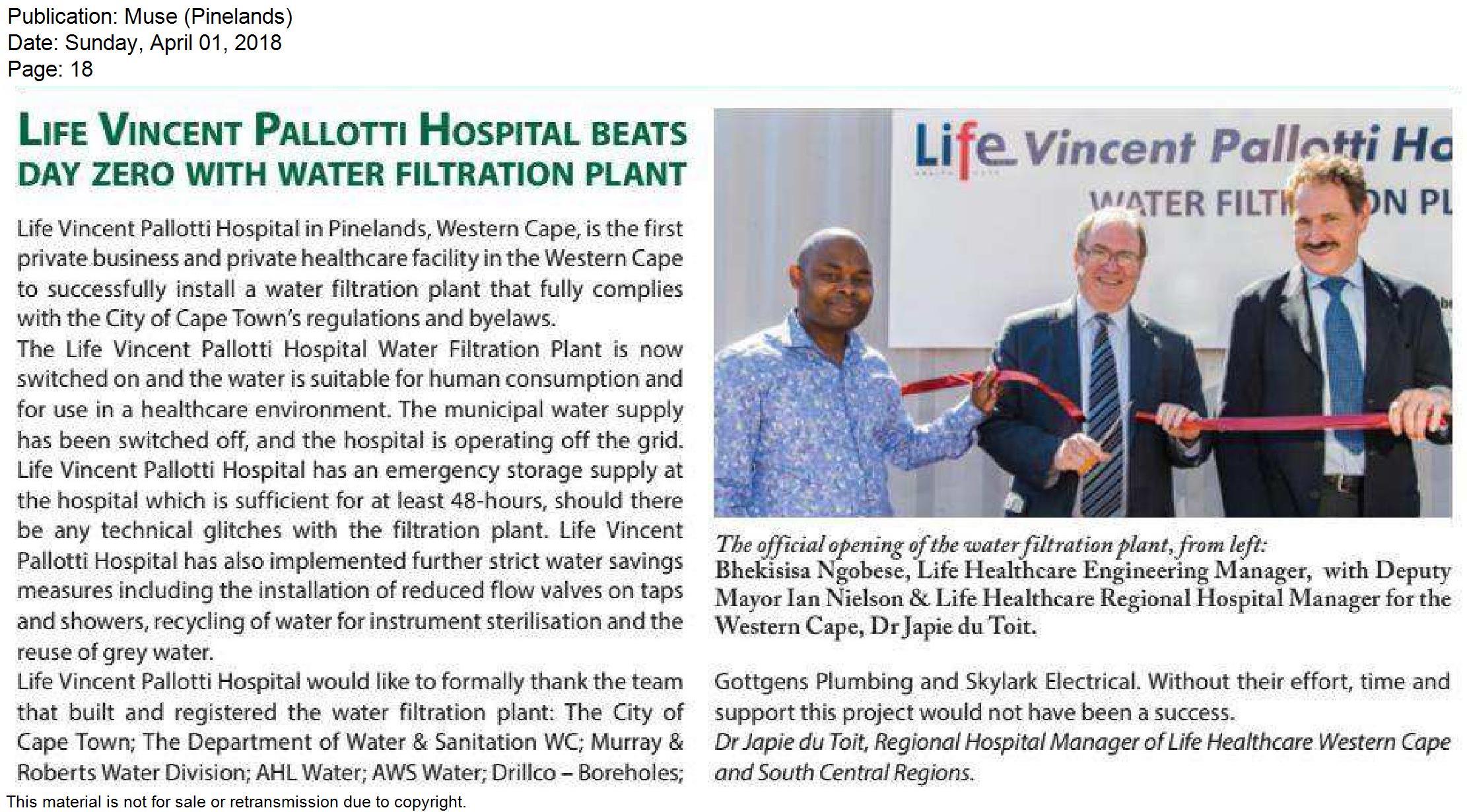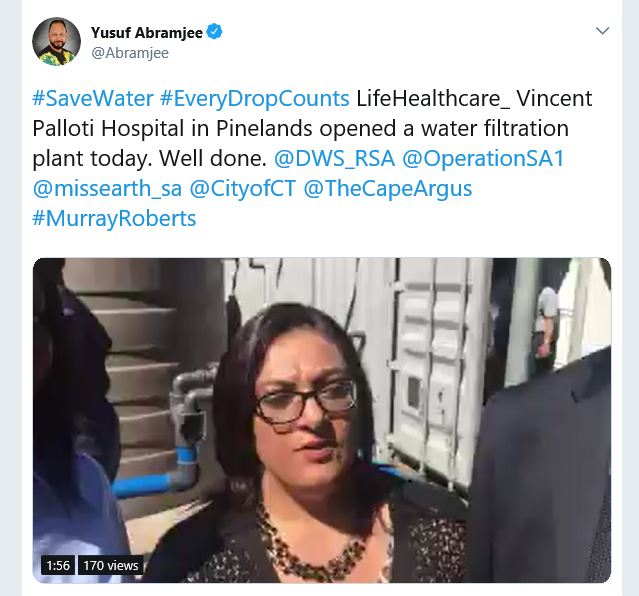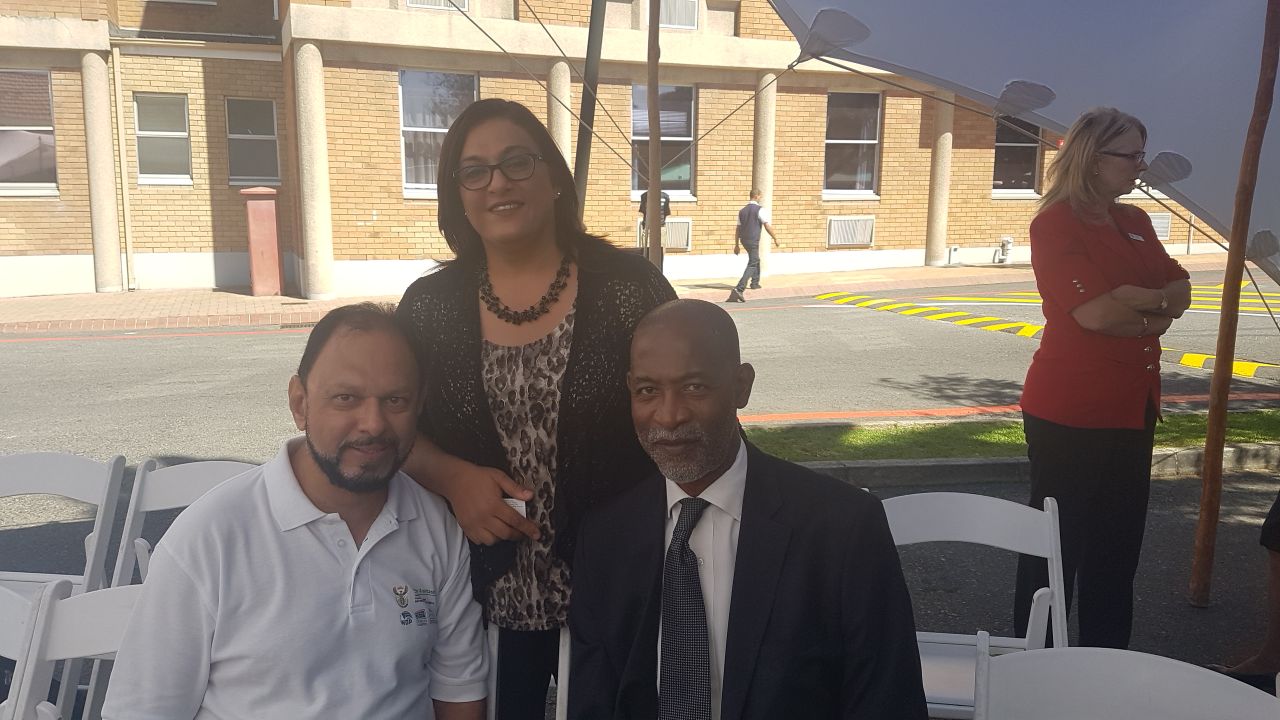 Life Health Vincent Palloti was one of the first private organisations in the Western Cape which installed a groundwater package plant to produce potable water to replace/augment municipal supply. AHL Water was appointed as consultant to Murray and Roberts to assist with groundwater augmentation initiative in the Western Cape. We offered the following services for the Life Health Vincent Palotti projects: borehole feasibility study, process review, operational procedures, legal compliance, risk assessment, operational and compliance monitoring programs, client liaison.
Hospital Build Conference: AHL Water was invited to present at this conference. Title of Presentation" Sustainable water supply for Health Care Facilities"
Hippo Roller Handover: 
AHL Water has been active in the WISA Water Science Division. After success of the 2017 Women in Water Conference, the division obtain sponsorships for 12 Hippo Rollers which were handed over to the number of beneficiaries including the Alex Food garden and World Vision.
Power conference for Women in Water Utilities (current picture is for Item 7 – add in agenda of conference as the picture.
AHL Water invited to present at the conference. Title of presentation" How can I be wrong? A Perspective Journey of your success".
City of Cape Town conducting audits – needs no caption as this is an article
WISA 2018 _ICC Groundwater
AHL Water hosted a workshop and presented on the  "Challenges of Groundwater Use by the Commercial Sector in the Western Cape". Other presenters at the workshop were Green Cape and City of Cape Town Regulations unit.
Wisa Women in Water conference  -( see attached updated agenda and picture from Item 4)
Ayesha Laher, as an active member of WISA Water Science Division assisted other committee members in organising the event and was also the facilitator for the event.
AHL Water organised and sponsored the fun event at the conference which was a water carrying event.